In the competitive ecommerce space, it's essential to have a checkout process that is smooth and easy for customers to use. Traditionally ecommerce platforms have navigated checkout in an incredibly structured and rigid way: The three step checkout.
The three step checkout breaks down the checkout experience into three individual steps:
Shipping information step
Shipping method step
Payment step
What has become clear over time is that checkout is often the largest drop-off point in the customer journey, leading thousands of small to enterprise brands investing in their checkout experience to decrease the percentage of drop offs, and increase the likelihood of conversion.
This is where Linkcart comes in - with its one step checkout solution. The aim of one-step checkout, as opposed to multi-step checkout, is to get the customer through the process as simply and quickly as possible, meaning businesses can increase their conversion rates and make more sales.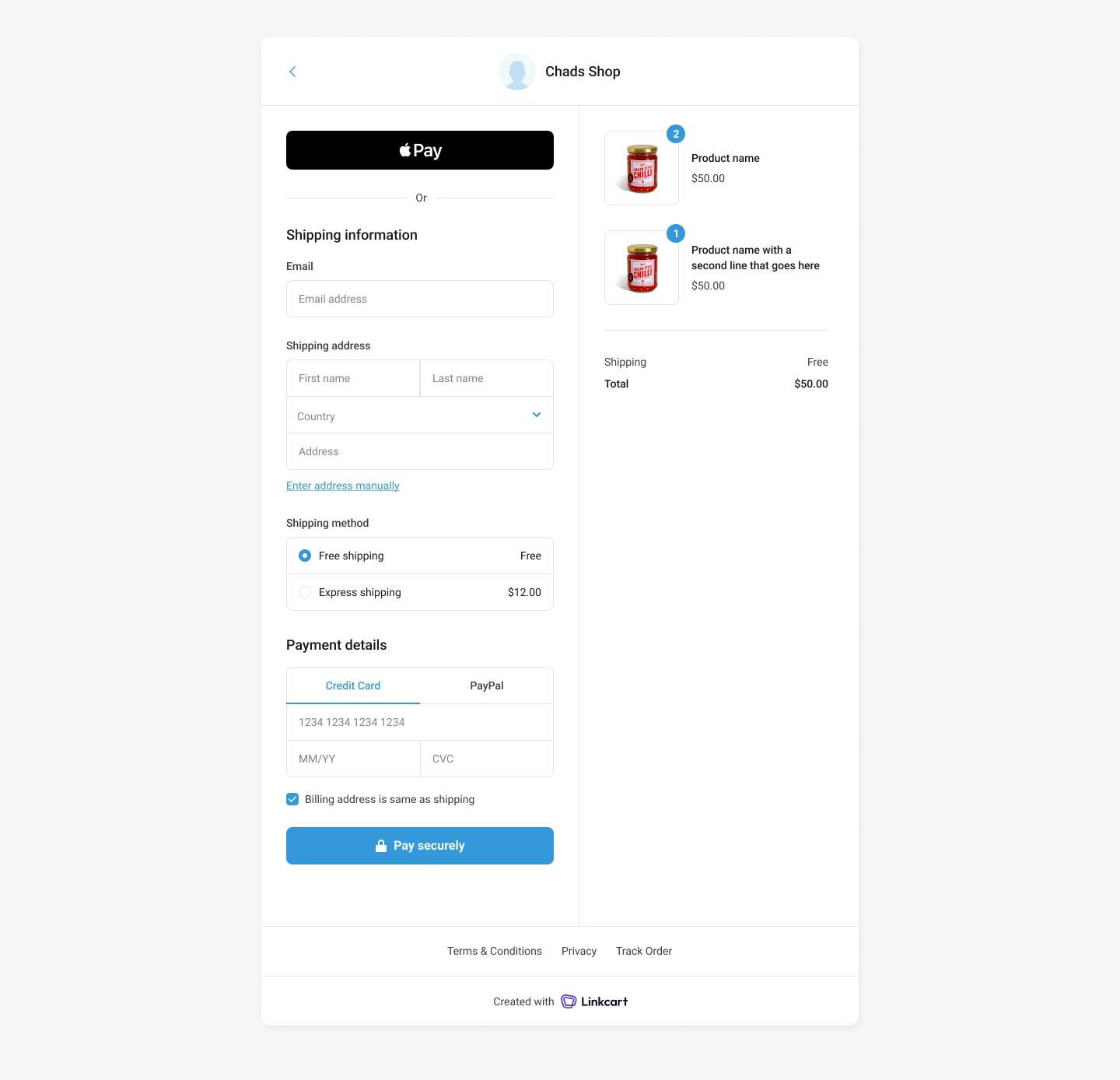 What does this mean? Well, Elastic path a prevalent ecommerce focussed company did some A/B testing on the matter and found the following results. It was concluded that the single-page checkout outperformed the out-of-the-box, multistep checkout by a whopping 21.8%.
Linkcart's checkout process is simple and straightforward - customers can enter their shipping information and payment details in one easy step. This makes it much easier for customers to complete their purchase, and as a result, sellers have seen higher conversion rates in compared to their experiences on other platforms. In addition, Linkcart's one step checkout process is mobile-friendly, so customers can complete their purchase on the go.