How Linkcart is simplifying eCommerce
Ecommerce platforms can be complex and overwhelming at times, we want to change that.
There are many great eCommerce platforms to choose from. For many users, they do an amazing job. If you have the technical know-how, you can create an amazing store with some nice features.
But what if you've just decided to start selling online and have no prior experience? Setting up a store on any of the major platforms can be very overwhelming. They give you a thousand options, menus upon menus to navigate through and on top of this, they charge you a monthly fee to sell online.
We created Linkcart to simplify creating an online store and make selling online more accessible to everyone. When designing Linkcart we focused on removing any unnecessary screens and options, allowing users to quickly create their online store in under 5 minutes.
Layout editor
Linkcart stores have been designed with the best practice user experience in mind. Users can add multiple sections to their page through the "My Page" Layout screen. They can add Page Headings, External Links, Embedded Videos, or Products. Once a section is created it can be rearranged using our drag and drop editor.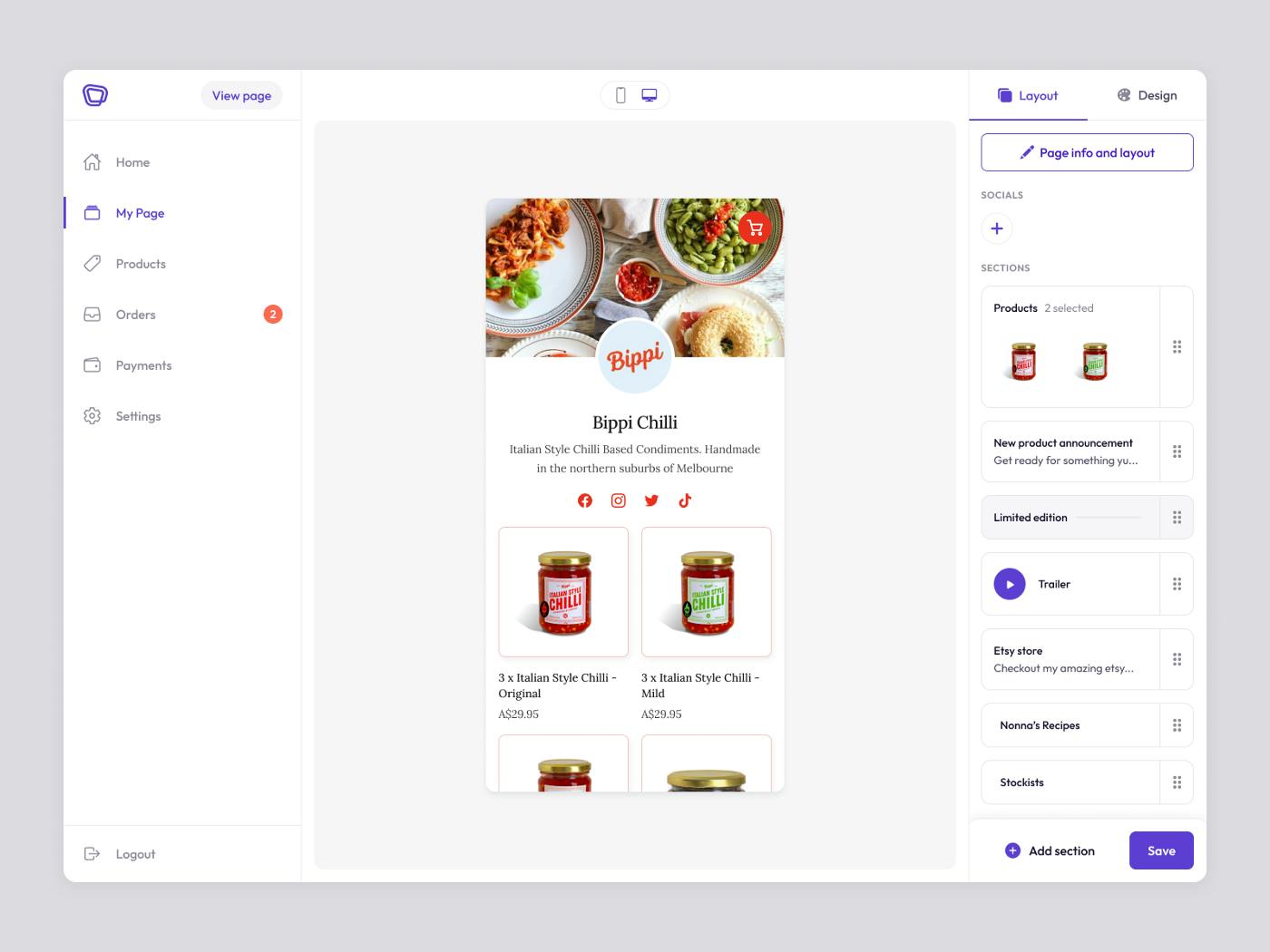 Design options
We have purposely kept design options to a minimum, users only need to pick from three different options: Style, Color, and Font. The options work together in any combination, allowing you to create a unique and professional-looking store without being overwhelmed by hundreds of options.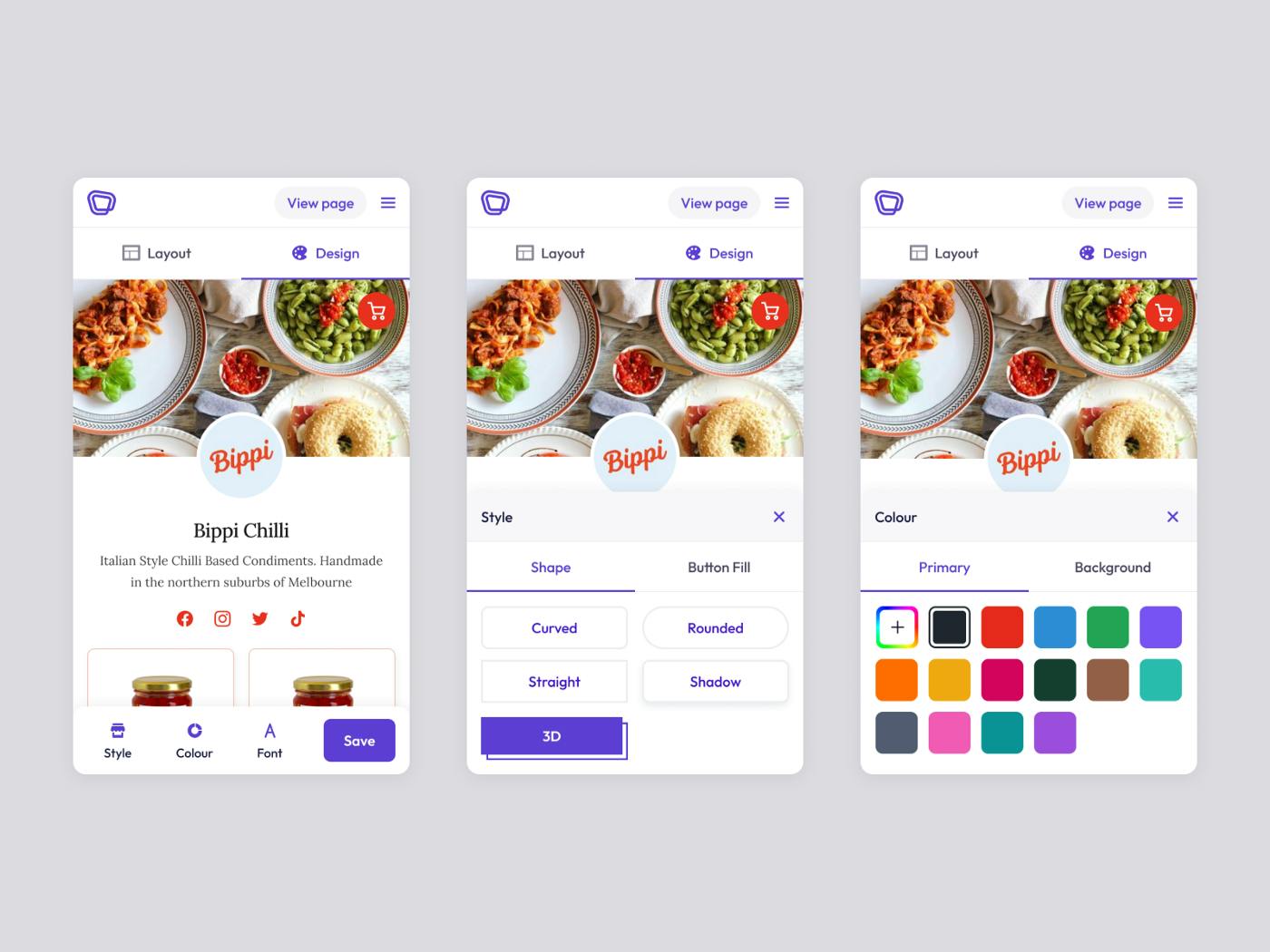 Fulfilling orders
Processing orders is super simple — you'll get an email and a notification on your Home dashboard. All new orders will be under the "New" tab on the orders page. Once you've shipped your order, click on the order and hit "Fulfil order". That's it — you're done!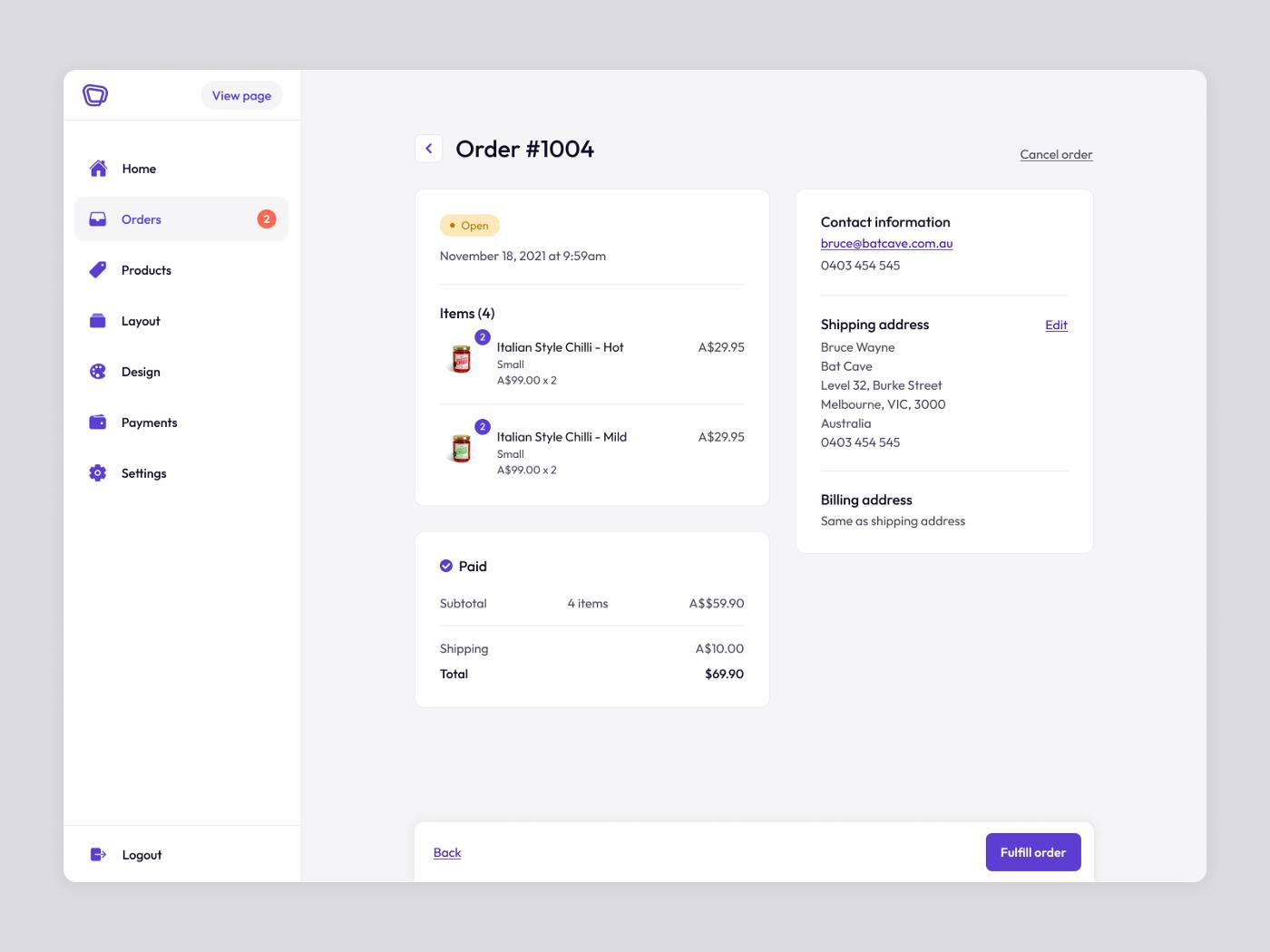 There are no monthly fees
Our goal is to make eCommerce accessible to everyone. To achieve this we've removed all financial barriers to using our product. You only pay a small transaction fee when you make a sale.
If you haven't already, head over to www.linkcart.co and create an account. If you have any questions or feedback, please don't hesitate to reach out to us at contact@linkcart.co